Features and Benefits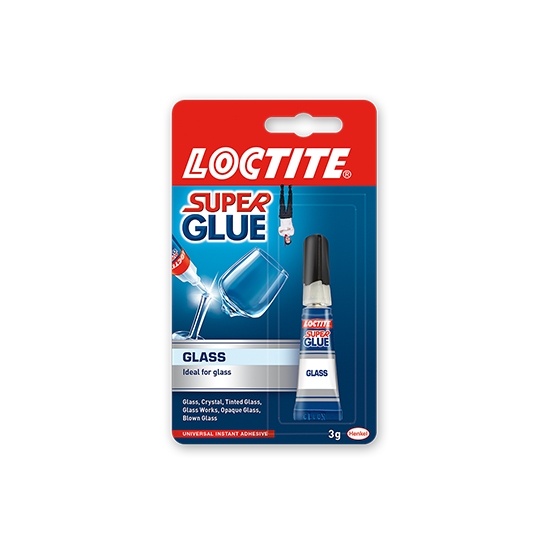 Instant, crystal clear bonds that are water and dishwasher-resistant. Formulated to work on all types of glass.
Recommended on:
Glass, Crystal, Tinted Glass, Glass Works, Opaque Glass, Blown Glass.

Bonds glass to glass
Glass to metal
Stained glass
Crystal and tinted glass
Water and dishwasher resistant
Bonds in seconds
Dries transparent for invisible bonds
Easy to open, self-piercing and anti-clog cap
Solvent-free
Read More
Step by Step
Ensure surfaces to be joined are clean, completely dry and close fitting.


Twist cap clockwise until it locks, then unscrew in an anti-clockwise direction to open.


Carefully squeeze a small drop onto one surface. Press the surfaces together and hold until set.


Replace the cap immediately and store upright in a cool dry place.